I was analyzing my data when my Dad and two of my Lil Bros came back home.

They met my Eldest Uncle that we called as
Pak Long.
One of my Lil Bro told me,
"Along, Abah want to give something to you. It's on the table there."
I found this photo on the table.
My Dad said,
"That's the gift. Take a look at it".
I stared at the photo and showed it to my Mom.
She laughed and said,
the three of us in the photo already in the universities.
She laughed even more and guess what she said?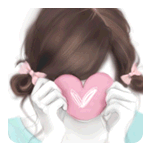 P/S: Try to guess the answer.
1 - Which one is me?
2 - What my Mom said about the photo?
*A New Entry is Available in My Malay's Blog*
Here