Back to 2002.
I was queued up in the assembly hall with my classmates.
The hectic situation just make my eyes rolled to find any interesting subjects.
Something unique on how they arranged us there was,
the elite classes been put at the behind of the queues.
It's a bit pathetic actually, can't listened to the speeches properly.
Something that caught my eyes that day.
A handsome guy
(it's pretty normal for students I guess).
I counted the rows in front of me.
It seems he came from the medium classes.
"Interesting", I told myself.
During the recess time, I hijacked a girl who came from that class.
I asked about the new guy.
It seems that he was a new student.
She told me his name.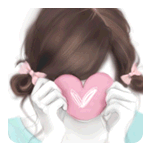 Just called him as
LCH
in this story.
Something which really interesting about him,
he played basketball.
P/S : He was the guy from my Super-Previous Post,
Old Crazy Story
.
Want to have view on it?
Click
here
.