Woke up this morning as usual.
Slightly late I guessed, 6.30 a.m.
I snoozed my 5.00 a.m. alarm.
*Sorry Blackish*

Had a sip of my drug
*Nescafe*
while I'm killing my brain on
Ceramics
.
Yeah, I have a date today, with my two buddies.
Hoyeah!
Dating in term of bunch of notes,
sorrounding by PCs, books, chairs, desks and people.
Plus, the environment is too cold.
Yeah, in the
huge and cold library
.
LOL!
*remind myself to bring the sweater*
::On The Convocation Day::
Uppa
will be going today.
Some of you think that he's my
boyfriend
!
LOL!
He is my senior
*senpai*
,
yeah, only
senpai
whether we sometimes l
ike brother-sister
.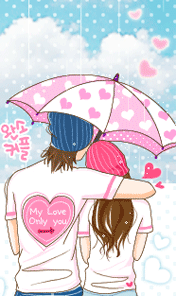 *maybe I do have crush a bit on him, but, he don't know about it.*
*is this a

confession

? Ignore it*
This is should be a secret.


He already have girlfriend okay?...and basically, it's not me!



*smile*

I hope that he'll bring the
gift
that I sent to him before.
Yeah, I do hope so.
He already tried the gift before and he do like it!
I think that he'll already packed that things too.
*I do hope he bring that, should I message him to ask about it
*
::The Adidas perfume and Shower Gel set that I sent him::
But, he asked me to remind him to bring the Ashley after he come back this December.
Maybe after Christmas.
I should keep that in my reminder.
*teddy that I gave him during his convocation day*
::This is Ashley::
He'll going there by MAS Flight from LCCT,
with more than 400 future teachers that will be posting in
Sabah or Sarawak.
His flight will be at 2.15 p.m.
*...and I'm probably in the library at that time*
::This is Charl::
...and don't worry Uppa darling,
I'm going to really take care of Charl here with me.
*I just slept with her last night*
I'm going to the library after this.
Only will send text message to him I guess....
Books and notes, here I come!
I'm happy today, I can see that I'm smiling in front of the mirror.
I can feel that I'm smiling in front of Sean now.
Take Care Uppa.
Take Care To All of You!
Take Care Zara.