It's raining outside.
Just a beginning...
It's raining and I'm crying...

I'm doing the past year's papers when my lovely course mate,
ex-roommate and sister YM me.
Just called her as
Yuyue
.
I missed her so much.
I just missed her so much.
She's my roommate when I'm in Third Year.
*to be accurate, last semester*

We missed each other.
I knew, sometimes I don't show to her that I missed her so much.
She do have other group which I called as
"Twin 4"
.
I knew sometimes I acted childish,
and she's the one who will show her love towards me.
A pure love from a sister.

This semester, I knew that I'm acted strong in front others.
Yeah!
I know that I'm strong in such terms that I need to manage everything alone.
The real world will never be sympathize with me,
so, I need to be like that.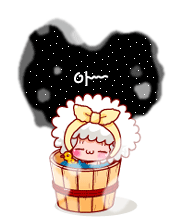 But...
I lose my soft emotions...
I can't cry whenever I want.
Sounds really pathetic, childish or whatsoever,
but, hell yeah, I lose my sister, Yuyue.
I lose someone's shoulder,
her shoulder when I'm crying.
She'll lend me her shoulder or her back,
let me cried there and hugged me.
I knew, that's one of the reason why I can't cry anymore.
But, while talking to her just now,
I felt that my tears just running down.
It cannot stop,
and
I'm sobbing in front of Sean, in the dark, in my room
.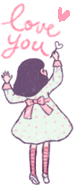 Am I too weak?
Am I too lonely?
Am I pathetic?

I just knew that I missed her so much...
*
and my Mira dearie as well*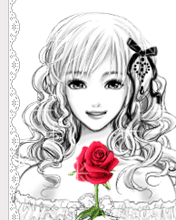 P/S : I LOVE YOU!
To
Hazami
,
I read your email just now. Yeah...
Thanks for really understand my situations now.
God bless you my dear friend.
As I told you before,

I DON'T NEED A RING TO MAKE MY LIFE COMPLETE...

At least, not now...
I just want my happy life with my studies...
With my family, friends and all of bloggers here...
I love my community...
I love myself.
I'm not suits on match-making-things.
To all
my friends
here...
Just remember one thing...