At last, I'm connected with the internet again.
Since last night, no connectivity or limited connection.
I hate those words.
Don't make me pissed off when I do need the Internet.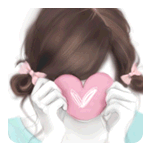 Mom gave me a surprised.
She was here today in my campus!
She came along with aunts and uncle.
They want to visit the other Uncle which currently been hospitalized.
One more thing,
due to something happened today,
I don't managed to go to Damansara with all the YouthSayers!
So sad!
I'm really sorry Khailee.
My life and day was too pale today.
I went to my club meeting, it's quite fun.
The rest was been surrounded by books, notes etc.
I love my books but not in the gloomy day like this.
To My Dear Friend,
Hazami.
..
I need to re-think about that offer...
I'm happy with my life now...
I want everything to go naturally...
Someone still hack the access to my heart...
I'm so sorry...