I crossed some bloggers blog this morning.
Realized that

Ratu Salju

already tagged me.



Luckily, I'm still editing my thesis,
take 5 minutes break and do it!
Hoyeah!



1. The age you'll be on your next birthday:


~22 ladies and gentlemen. on 29th august..Hoyeah!







2. Place you want to travel to:
~ already went to

MECCA

before, still want to go.
But, I'm always thinking about

ENGLAND

and

JAPAN

.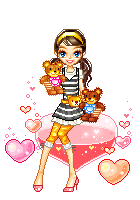 3. Your favorite place:
~Library, for the sake of study and hibernation.
My HOME!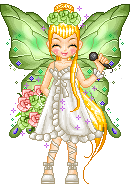 4. Your favorite food:


~anything will be okay, but I prefer something that Mum's Cook~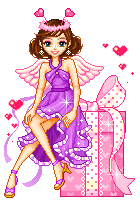 5. Your favorite pet:


~those my teddy. Kimi, Charl, Danny, Spongie






6. Favorite color combination:


~Blue, Black and White. Hoyeah!







7. Favorite piece of clothing:


~Baju kurung, T-Shirt, Baggy clothes, etc. I love something Rocks! Hoyeah!






8. Your all time favorite song:
~"Here in My Home", Sounds of Silence, "Kau Ilhamku"
and anything from Jay Chou





9. Favorite TV show:


~CSI and any kind of investigations series~







10. First name of your significant other/crush:
~my name? Zara is my name.
My crush? Uppa maybe. LOL~





11. Which town do you live in:


~Muar, Ledang, Skudai [Johore, Malaysia]







12. Your screen name/nickname:


~Zara.







13. Your first job:


~Trainee Teacher during Teaching Practical.







14. Your dream job:


~Chemical Engineer, but now on the way to be Chemistry Teacher.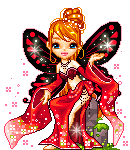 15. One bad habit that you have:


~Bad Tempered when people talked about racial issues!


Hey, I'm a

proud Malaysian!




Multiracial is my spirit!







16. Worst fear:


~Assignments, tests, quizes, exams...THESIS!







17: Things you'd like to do before you die:


~ Be a good person...to my parent, and others







18. The 1st thing you'll buy if you get $1,000,000:


make my dreams come true!







19. Your husband/wife:


~No one right now...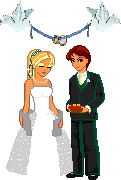 20. Tagged anyone?



I DON'T WANT. LOL~







or maybe I should tag...



EZO





LIM ZHI





YUMI





YUMICI





LUTH