Blackish Beeping
"Zara dear. I'm in my own home now."
I almost want to cry.
Not because of him but I was watching Manchester United's match last night.
Damn!
I don't want to comment about it.
I'm totally pissed off.
"Dear, I miss you so much"
*****************************************************
6th March 2009 was our first Anniversary
.
Not as lovers or even marriage,
but as a friend.
After looked at him for almost 3 years and never had guts to even say "Hi"
to him, I saw my chance when he won a prize in a competition held by university.
I never expect that he knew my name,
but after he replied my message in the forum, I'm just happy.
Happy to have a new friend.
It's so lovely how time flew away.
Thanks for always make me happy dear.
Love you so much Uppa!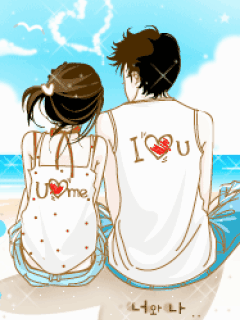 Thanks for always be a good friend to me!
I smell coffee.
Zara : Going to hibernate in cold place after this. Periodic table is waiting for me.
Happy weekend fellas!