Welcome new week.
Will be slightly a hectic week - must face it with smiley face.
Optimist?
Yeah, maybe.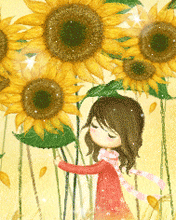 Last week was quite a busy week.
My blogs been abandoned lately - but still, I tried my best to update them.
I just watched 2 short movies tonight.
"Bumbung Aku Lantai Orang"
and
"Peluru Cinta - Bullet and Love"
Those were good short movies, and I'm really happy after spent my time watching those
precious movies.

Something make me surprised!
I got new nickname -
CAFFEINE PRINCESS!
OMG!
That just too awesome.
I knew that I'm addicted to coffee, but awarded me with that kind of name,
what I should say?
Thanks.

Happy Monday everyone!
Enjoy your week!