Hoyeah!
By read the title already make me shocked!
25 facts about me.
The Zealous and Enigma Zara.
I been tagged by a buddy that I never met, one of MyLine active users,
UTM International Campus student, and what else ya
Khinhooi
?
A creative guy and can be said as my junior (I guess so).
So, in easy way, I've been tagged by
Khinhooi.

25 Facts About Me
1- I'm Zara.
It's a fact in blogsphere and some sort in reality.
I don't mind people called me with that name.
2- I was born on 29th August 1987 which is equal to
4th Muharram 1418.
3- I'm a proud Muslim.
Yeah, that's me.
4- I'm the eldest from 6 siblings.
Yeah, Along and not Ah Long okay?
I'm not lending any money to others and beat them after that.
Well, I'll consider the fact if you owe too a lot money from me. LOL!
5+ I love guys who have Chinese look. It cover Japanese and Korean looks as well. +
(please forgive this hideous girl of her taste)
6+ I love to hug people when meet each other, and it's restricted to female friends only +
7+ I'm a bit boyish when I was in school and matriculation +
8+ I do have different names : Sharifah, Shafaza, Sharif, Alice +

9+ A totally caffeine addict!
Give me coffee, Nescafe and anything which contains caffeine.
It's my favorite drugs.
Trust me dude!

10 + I love to eat something cold when I'm stressed or depressed +


(STRESSED = DESSERTS)

11 - I'm always the youngest in my class since I was in Standard 5.
Those fellas are usually born in 1986, 1985, etc. while I was born in 1987.
12 - I love No. 7 so much.
Due to Beckham, Cristiano Ronaldo used that number on their jersey.
13 - First Love When I Was 19.
You can say it's pathetic, but that's me. It was my first love.
14 - A bookworm.
Well, I guess comics, mangas and some academic books always be on my shelves.
Story books and novels are limited to some journalists and writers only.
Choosy!
15 - Extremely Friendly
This one can't be help since it's my natural style.
16 - Been scolded by the Headmaster while I was in Standard 5.
I hit a boy with my full mineral bottle during recess time because he make me pissed off.
The headmaster just scolded me.
But, after recess time, I scolded the boy back.
17 - I broke a wooden chair.
It was back in 2002 while I was in Form 4.
I'm pissed off again with some boys in class, and I hit the desk with the chair.
It's only as a warn actually, but unfortunately, the chair was broken.
I took all the broken part, brought it to the workshop, and took a new chair.
18 - Award as "Tokoh Maulidur Rasul - Pelajar Harapan Sekolah"
It was the highest award that I got from school.
It's a kind shocked news, but I'm happy with it.
Almost return it back to the teacher because a boy kept challenged me to beat him
in the exam.
19 - All my academic institutions are in Johore.

As a pure Johorian, I never went out yet.
My primary and secondary schools were in Muar, Johore.
My matriculation college was in Tangkak, Ledang, Johore.
My current university is in Skudai, Johore.

20 - Broke up with my first and last love.
That's a fact am I right?
Broke up with that guy on 16th August 2007.
I'm walking my path with my own happiness now.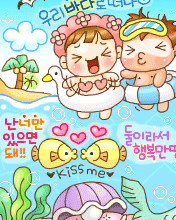 21 - I'm a Manchester United fan.
Yeah, the hard core one.
Who's care about the other clubs who claimed that they are giant?
Mind their own business.
22- I do love Chemistry so much.
It's the fact whether Mom not allowed me to take Chemical Engineering,
I still take the Chemistry Education. LOL!
As long as it's education-based.
23- A wannabe teacher.
InsyaALLAH, God will, that's me in the future.
To serve the best for future generation and the veteran generation as well.
It's the fact that what we gonna serve will be used to pay the tax,
and they'll get the benefits of it.
24 - A zealous girl.
Well, I'm too zealous sometimes.
In fact, almost whatever I do now, I really passionate in it.
Yeah!
25 - I'm looking forward to be an ambassador.
Yeah!
I do love to do it when I crossed some NGO's websites and activities.
It's a dream but yeah, I wish I'll be able to do so.
Oh yeah.
The tag was done now.
No one will be tag since I don't want to spread it.
Exclusive for me.
LOL!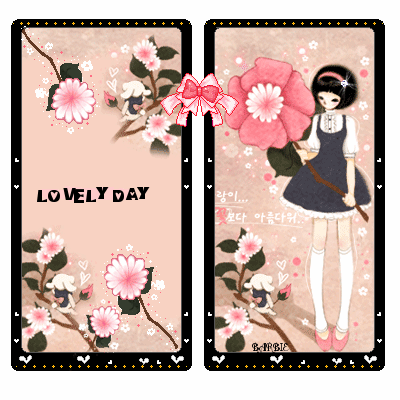 You've been kissed and hugs with Zara's Love!