Checked my messages and so on.
Been tagged again!
Hello,
I'm not the Emperor of Tagging Things
okay?
This time been tagged by a new blogger that I know recently.
K-XY.
*welcome to blogging world*
I been asked to put the best
THREE IN ONE
photos that I love.
I thought Nescafe, Milo, Coffee etc.
So, photo tagging again?
Fine!
But the
problem is the rules!
Must be in the same occasions and person!
But, here it goes....
*I won't lose just like that*
From left: Ady, Me and Lorince
...and it comes..us again!
*Plus in the same blazer colors*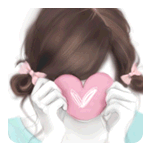 Just went back from library and will going back there after this.
The weather is too hot outside.
Need to drink a lot of water.
*exhausted*
I still owed 4 tags which want me to write many things,
I need to skip those things first.
Too many things to jot down.
Later will do.