Been tagged by
Eclipse.
Lucky girl, because you tagged me with this kind of stuffs.
I mean, photo is one of my favorite passions.
With My Dynamic Team
From left: Fariz, Ady, Me, Lorince and Yussairi.
Actually I do have a lot of favorite photos,
but since the person in the photo will be uncomfortable if I put it here,
so, I guess I won't put it here.
Plus, those photos too private as well.
*Kena jaga hati orang dan aku gak.LOL~*

Why Do I Love This Photo So Much
?
1. I'm the only girl in this team.
2. We've been connected by just a forum. Never met before.
3. We've become
so closed
whether it's just in the
cyberspace forum
.
*e-learning and MyLine rock!*
4. A bit sad actually, because CWC was not in the photo.
*He was the one who called us as Dynamic Team*
He already graduated when we went to this event.
5. The way we posed in this photo looked awesome.
I don't know why...I just love it so much!
6. All of us came from different courses and it's just nice to talk with them.
I do miss all of them so much!
7.
The eldest is Yussairi and the youngest - Lorince.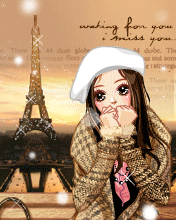 I'm
going to library
after this.
Well, as usual, will date with those fellas, and some
good news
,
we gonna have two more girls today.
It seems that
I'm not the only girl anymore
.
*sob sob sob*
LOL!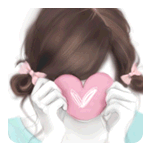 P/S: My
bracelet
broke just now. Darn!
Anyone want to buy for me a new one?