I went to UTM's Post Office today.
Bought
6 express post envelopes
which cost me RM 4 per envelope.
RM 24 just for the envelopes.
I sent my questionnaires to 3 person.
Mom, Dad and one of my friends when I did my teaching practical, Kak Linda.
240 sets of questionnaires had been sent to them.
I do hope the respondents will help me in this research.
After that,
Sab, Midah and Me
had our brunch in SUB.
SUB is stands for Student's Union Building.
We had
'Roti Canai"
there.
...and Cold Lime Tea as well...
Sab said goodbye to us because she need to go to the studio.
Midah and I were moved around, looking for lecturers and our carry marks.
None of the carry marks been out yet.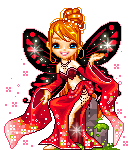 We met
Material Chemistry's lecturer
,
Prof Dr. Wan Azelee.
Only he was available, we met him in his lab.
He's really a good lecturer, whether we don't manage to get the carry marks yet.
He gonna put it out next week, excluded the assignments marks.
He need some times to consider it, maybe.
Spent some times with him, he is a good story teller as well.
Got a lot of info from him.
His experiences through the meaning of life and much more.

Only stopped when he realized that it was late,
it's Friday, and he need to head back home, for prayer I believe so.
Midah and I went to
Ms Fatimah's room.
The marks for our section still not there,
already left her a message and put it under her door.

Went back to my room.
Had a small chat with Sab.
Checked my Yahoo! Mails.
Many Youth answered my questions.
Quite happy with it.
I wonder if I can do my research survey by using Internet next time,
the validity and reliability will be a
big problem for me
then.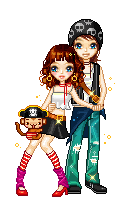 Got a
SPECIAL CARD
that been sent through my mail.
A beautiful card from
a handsome-unforgettable guy
.
Why I said so?
The history already written like that.
As some people said, the history is a true story
We can't denied the facts behind it.

Life is like a flower
of which love is the honey.
That's my favorite quotation ever.
Good Day fellas.