Hi fellas...
Ohayogozaimas to all of you.
Well, here's my
schedule
for today.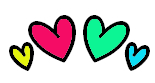 9.30 a.m.
- Go to Faculty. Wait for my two buddies to meet my lecturer at 10.00 a.m.
[I do hope we can meet him at least after Ramesh finish his class]
10.00 a.m.
- Meet my so-called-beloved-daddy
[My Education in Chemistry's lecturer and also my thesis supervisor]
10.20 a.m.
- Meet Azila at FPPSM.
[Just hope that I can make it in time]
10.30 a.m.
- I should be in CICT because the guest will be there.
[As a

demonstrator

: Read this]

12.00 p.m. [or around that] until 2.00 p.m.
- Be at the booth.
[It's to recruit new member's of the secretariat]
2.30 p.m.
- Meeting for Malaysia's Higher Institutions Integrity's Debate 2009 at
Student's Affair Meeting Room.
*I don't know how long this meeting will take place*
Let's kick the day with
Nescafe
Kick Start!
BTW,
Happy Birthday To one of my senior, Sis Fana.
May God bless you Sensei!
For some of you who still don't grab the gift from me,
please do so by click
here
.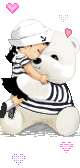 You've been kissed and hugs with Zara's Love!