::Just as a picture that I grabbed from
here
::
Well, as been mentioned,
my Viva is not a car.
Viva is an oral examination, typically for an academic qualification.
In this case, for my final year research project.
The so-called thesis.
LOL!
Before the Organometallic replacement class yesterday,
some people already talked about this.
Yeah!
The lists of panels and date for Viva session already been announced.
So, after the class, went to the Faculty's board to check the list and so on.
Three male lecturers will be the panel.
...and something which is awesome
(read it as damn awesome please)
,
the head of the panel is one of the lecture who really concern about
national Language, Bahasa Malaysia
(or Bahasa Melayu?)
Those 3 panels are famous with their killer questions,
critical thinking, critical vocabularies, and much more.
My supervisor is one of them, which make me even scared.
He's one of the best researcher in the faculty, and majoring in Chemistry.
The rest are Physics lecturers,
but, since the main course is the Education-based,
they'll be the panel that I must face this coming April.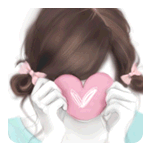 Oh yeah,
my Viva session will be on 16th April 2009 at 2.30 p.m.
I'll be the 2nd presenter for the afternoon session.