::Those posters and the Planner Book that we got after cast our votes::
*different faculties got different gifts*
The election was held today.
It's quite a good and peaceful election.
I went to the vote's place and cast my vote.
Luckily not so many students were there, so, it was easy for me to vote.
The processes were like this:
1- Queue up waiting for the turn.
2- Scan my matrix card.
3 - Check my name in students lists.
4 - Took the candidates lists (Faculty and Public)
5- Queue up again..(to mark the candidates)
6 - My turn came...
...and here was the difficult part...
::Faculty's List::
The first guy which was in my list, I marked his box.
Four more candidates and I need to choose 2 more.
We need to vote for 3 candidates from the Faculty.
As I mentioned before,
the personality and faces are the mian factors...
Handsome guys...
I go for you!
(Don't want to ruin my votes)
::Public's List::
This one was more difficult than Faculty's.
Many candidates and I took the first step.
Marked those fellas that I knew or asked me to vote for them.
Then, it's time to move to next steps...
Good looking person and courses...
It seems that many public candidates came from my faculty.
Those juniors really have free time...
LOL!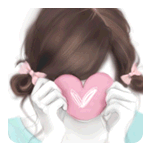 P/S: It seems that my name is not in the list as observer.
Luckily, I can do my work in my room, peacefully.