This is the third tag that I got for this New Year,
but, will be the first to be settle down.
Been tagged by a wannabe engineer,
Kimi
.
(I forgot the name that used in blogging, Anieke MK ?)
As Japanese said,
less talk, do the job. Hait!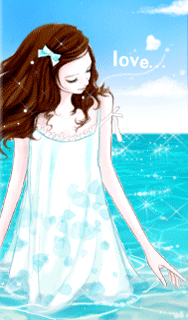 Here's come my answers...
10 Facts About Zara That You May Know or Never Know or Do Not Want To Know....
(16 are too many Kimi - so I reduced it)
1 - I'm always the youngest in my class since I was in Standard 5.
Those fellas are usually born in 1986, 1985, etc. while I was born in 1987.
2 - I love No. 7 so much.
Due to Beckham, Cristiano Ronaldo used that number on their jersey.
3 - First Love When I Was 19.
You can say it's pathetic, but that's me. It was my first love.
4 - A bookworm.
Well, I guess comics, mangas and some academic books always be on my shelves.
Story books and novels are limited to some journalists and writers only.
Choosy!
5 - Extremely Friendly
This one can't be help since it's my natural style.
6 - Been scolded by the Headmaster while I was in Standard 5.
I hit a boy with my full mineral bottle during recess time because he make me pissed off.
The headmaster just scolded me.
But, after recess time, I scolded the boy back.
7 - I broke a wooden chair.
It was back in 2002 while I was in Form 4.
I'm pissed off again with some boys in class, and I hit the desk with the chair.
It's only as a warn actually, but unfortunately, the chair was broken.
I took all the broken part, brought it to the workshop, and took a new chair.
8 - Award as "Tokoh Maulidur Rasul - Pelajar Harapan Sekolah"
It was the highest award that I got from school.
It's a kind shocked news, but I'm happy with it.
Almost return it back to the teacher because a boy kept challenged me to beat him
in the exam.

9 - All my academic institutions are in Johore.

As a pure Johorian, I never went out yet.
My primary and secondary schools were in Muar, Johore.
My matriculation college was in Tangkak, Ledang, Johore.
My current university is in Skudai, Johore.
10 - Broke up with my first and last love.
That's a fact am I right?
Broke up with that guy on 16th August 2007.
I'm walking my path with my own happiness now.