What do you think that we always do when we are too tired study in the library?
Surfing the Internet?
Go to the rest room?
Go to the leisure section?
Well, the answer is...
::This picture been taken when we played last two days::
[Jenne, Ramesh, Izham and me]
Yeah!
We play Scrabble!
...and of course, count the marks as well.
Been trained by Mom since I was in kindergarten,
make
me really enjoy this type of game
.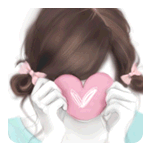 Need to study back!
See ya around!