Been tagged by
Luth
Textile
*the guy who had his own domain now*

My work stations ya?
Ermm..
Let me introduced my Sean's stations for today
*and his usual port too*
::Due to the bad weather, Sean lean on my bed::
Ignore those messy things around him.
My Blackish, some junk foods that aunt gave to me, books and notes.
Kimi
was in the picture too!
His ribbon not in the well position, I do hugged him when
MLP messaged me
.
*Hana, semakin curiga?*
::Sean's Current and usual port::
Charl
is the
Pinky Bea
r that Uppa gave to me!
Sean love to be on this desk.
Simply because he can have fun with his lovers.
Fan3 [The Cooler] and Mimi [The Mouse].
Sofea [Printer]
is under the desk.
*Those are Sean's lovers*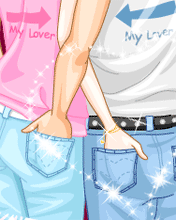 So, it's time to tag back!
I would like to see those fellas workstations!
Ezo
Neo
Aqram
Lim Zhi
JeromeFo
Akira
Princess Liyana
Azie
Atiqah
Siti [B]um [B]um
Eira
[eclipse]
Utopia
Queen
Viao Biru
Hana budak Cekelat