iSeanTunes:
[Don't You Ever Stop - KAT-TUN]
::Whitey on the Weapon of Math::
My hand kept searching for the answers.
The replacement class - need to do some preparation.
Sean kept make me alive.
One song to the other songs.
He knows that his Mummy need to be entertain during her hectic situation.
Japanese, Korean and Mandarin's songs will make her
give fully attention to her work.
Focus.
After
two hours
, Sean realized that her Mummy felt dizzy.
Her Mummy need Whitey.
"Mummy, you must wear Whitey"
"Mummy, stop for a while and take Whitey"
"Mummy, please wear it, or else you'll getting worse"
Zara stopped.
Dig her bag - searching for Whitey.
"Whitey baby, where are you?"
She found Whitey.
She wore it.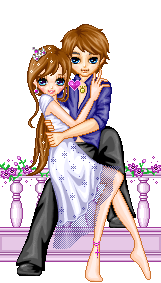 Why must
Whitey?
Some people said it's looked awesome.
Some friends said,
"Hey! Like your ex's specs!"
Some blogger said, "Cute!"
Some blogger said,
"It's the symbol of evilness".
Love or Evilness?
Zara got no idea.
She just love it.