::A Mug of Life::
Already applied the hot/cold pack.
Feel much better now.
Currently busy with the notes, examinations past year papers,
exercises and much more.

But, I stopped for a while.
I crossed something which make me realize the meaning of life.
Something which make me really grateful because I'm alive.
"I'm not a good person. But, I'm trying to be a good person.
I lost many people that I loved, but I still live up my life"
I read through the words by words.
I need something to inspire me now, and I crossed some words which make me
woke up and be on the right track back.

Nope, I want to be someone that make people smile.
I want to be someone who can share everything with the world.
I just need to sip the honey a bit, I don't mind about the poison.
They said, life is like
we throw the dice
.
Is that so?

Life is not like that.
We give the meaning to our life.
Not the others who easily decide for us.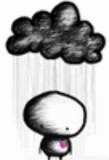 Some people asked me to be more matured in the way I'm blogging.
I love my style now.
I'm blogging about everything.
I'm blogging about my own life.
I'm blogging because I love it.