Have you ever feel that you are lonely in this world?
Have you feel that no one need you?
Have you love someone and been hurt?
I was lying on my bed and read some materials for my academic purpose.
Those questions just appeared in my mind.
It's something that bothered some of our minds sometimes.
My mind, included perhaps.
Blackish beeping.
One message received.
"Zara darling…! Hug =) "
Sender : Mr. ALMY
13:39:23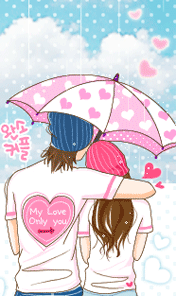 Mr. ALMY…
Why you always touched my heart with those words?
Darling…Dear…Hugs…
You are such a good friend.
A good friend who always support me with your kindness.
Smile.
It must be nice if you are mine.
It must be awesome if our fates are mean to be together.
But, you are belongs to a pretty young lady.
Not me.
I'm just a friend, and we still not celebrate our 1st annually friendship day.
Mr. ALMY,
You always make me smile each time my Blackish beeping.
It's so nice to have you as a good friend.
Thanks a lot ALMY.
I just want to say I Love You So Much Mr. ALMY.
A pure love to a good friend like you.
…and something that you always said, Hugs!
Smile always
Mr. ALMY!
You are one of my best friends forever!
---------------------------------------------------------------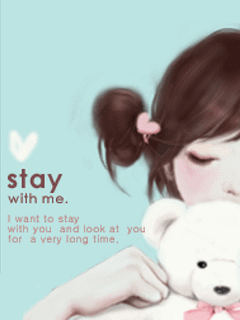 Too often, I haven't told you,
How very much I need you, I do, you know…
Perhaps, I don't want to box you in by saying the words too often,
Perhaps I'm really afraid to admit how much I have to come depend on you.
I need you when I'm laughing, just as much as when I'm crying.
I need you when I succeed, just as much as when I fail.
…and what's so wonderful about it all is that, you're always there.
-------------------------------------------------------------------
Thanks for all of your support my dear friends.
Whether some of us never meet each other, I found that blogging make us
become together and build something which cannot be describe by words.

Yeah!
I'm trying to cheer up my life.
I went to class with happiness in my heart.
I know that I started a new life.
A new life that make me become the real me.
The invincible Zara.
Zara The Enigma
.
As been mentioned by my lovely darling,
NEO
dear,
she said that I'm a bit
mysterious
.
Am I dear?
Currently listening to
'Dear God' by Avenged Sevenfold.
Thanks to
Mr. P
who sent this song via Skype last night.
It's so touching.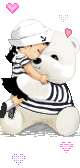 You've been kissed and hugs with Zara's Love!