Okay, listen up and read.
This is not a toy.
It's atomic model.
::Some of the molecules that I arranged::
*Caution : Don't let the kids eat those*

Yeah, maybe some of you surprised with the title.
Still need a toy at such ages?
LOL!
Hello, I do have
Kimi, Danny, Kenny, Charl
as my babies okay?
They are consider as toys as well,
I guess.
Due to my imagination is quite limited
(I admit it)
,
I borrowed atomic model kit from the
Educational Chemistry Lab
.
Yosh!
They have everything there, I mean, for the sake of studies okay?
It covered almost everything,
from those chemical, apparatus, model kits, skeletons, until food and drinks.
Yeah, food and drinks.
Let's talk about the models.
It's for
Symmetry and Spectroscopy Class
.
The one that been teach by young-smart-handsome lecturer.
I do have class with him tomorrow.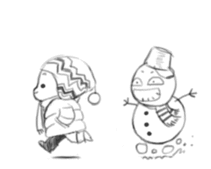 By the way, I already traced some of websites that have his photos in it.
Wanna see it?