Good Night Fellas!
The bored and pathetic girl been tagged again by this
blogger,
K-XY
.
Haip!

K-XY
,
you really loved to tag me ya?
What are the things that you want to know actually?
Haiz~

Okay, let's straight to the point.
Kyle asked me on something that I'm addict to.
Because this fella want to know the
things that I called as drugs
!
LOL!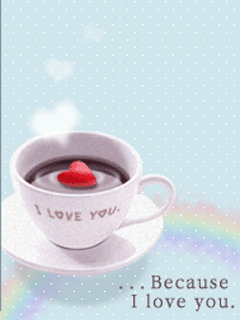 This is only
the hint
okay.
Look at the picture ans tell me what is it.
Heck!
It's not the heart, but the coffee itself!
...and I'm referring to the caffeine that contained in the coffee!
Yosh!
Yeah!
This is my drug!
NESCAFE
This is what I consumed everyday!
This is the things that I'm addicted too.
Even, I'm shaking if I don't get it...

I know that I can be considered as addicted,
but, I just can't help it.
I wonder what they'll found in my blood if my blood been centrifuged!
LOL!