[iSeanTunes]
Secondhand Serenade : Falls For You

[Editing The Final Part of My Project]
Focus on it.
Bother about others.
Sean's screen, full of YM buzzing, Skype's missed calls.
Nope.
Sorry fellas,
if and only if it's really important,
I'll put my hand on those boxes.

[Blackish ringing]
What the?
Haiz...
Love Message?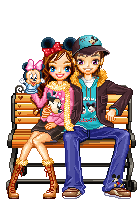 Dear Shafaza,
A meeting between two beings,
Who complete one another,
Who are made for each other,
Borders already,
In my opinion, on a miracle.
*Shafaza is my nickname as well*
What's wrong with the sender?
Gosh!
I replied, say thanks and I think its also a miracle.

[Blackish ringing]
Again??!!
[iSeanTunes : What About Now - Daughtry]
Shafaza,
Your heart is not good...
until it has been broken at least ten times...
Love and pain make us human, dear...

Me?
Smiling...
What was the motive just now?
Just a
short reply
for the sender...
"I've been broken once, I don't need it anymore."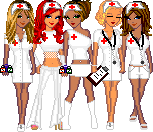 [I'm still full of bloods and scars - not healing well]