I'm going to class friends!

My timetable for today:

8.00 a.m. - Coordination Chemistry

11. 00 a.m. - Material Chemistry Test

12.00 p.m. - Physical Chemistry

1.00 p.m. - Briefing For A Program


::Zara Before The Class::
So, wish me luck for today's battle okay?
Love all of you!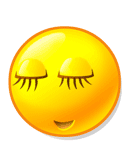 See you this afternoon okay?!