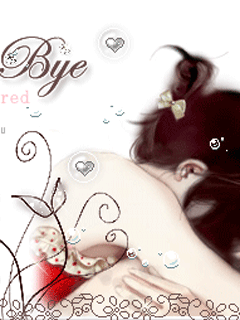 Thanks a lot to some friends who really hurt me this week.
No more tears for that particular things.
All of you are really awesome because found my weakness.
Yeah, friendship is my weak point.
고마워 정말 날이 일주일에 몇 친구에게 상처를 줬어.
특정 사물에 대한 더 많은 눈물을 흘려야했다.
당신들 모두 나의 약점을 찾을 수 있기 때문에 정말 굉장합니다.
그래, 우정 내 약한 지점입니다.
Been stabbed by a friend is not as the same as been stabbed by lover.
Seriously, I'm not crying that much after I broke up with MLP.
But with you guys, this was too much.
친구에 의해 칼에한지와 같은 연인으로 찔렀지되었습니다으로하지 않습니다.
진심으로, 우는 거 아니에요은 MLP와 헤어진 후 많이있습니다.
하지만 당신들,이게 너무 심하다고했다.
I always telling myself
"Zara, Make peace with your past so it won't spoil the present."
난 항상 내 자신에게
"Zara, 평화를 확인하십시오 그렇게 과거가 아닌 현재를 망치고 것이다."

Now that only I realized something.
When my best buddy told me, you love something too much, that's why you hurt too much.
Yeah, I admit.
I treasured everything around me.
For me, once you are my friends, you'll be my friends forever and always.
이제는 나도 뭔가를 깨달았다.
내 가장 친한 친구가 제게 말했죠, 당신은 너무 많이, 너무 많은 상처를 왜 뭔가를 사랑합니다.
그래, 나도 인정한다.
내 주위에 내가 소중하게 다.
나를 위해, 일단 당신이 내 친구, 내 친구 영원히 항상있을거야
That's it. I learned a lot of things this week.
그게 다야. 이번 주말에 많은 것들을 배웠습니다.
I realize that life is a school and I am here to learn. Problems are simply part of the
curriculum that appear and fade away like algebra class but the lessons I learn will
last a lifetime.
나는 학교 생활을하고 난 배우러 여기에 오전 실현. 단순히 문제의 일부입니다
나타나는과 대수학 클래스처럼 사라질하지만 수업 전 과정을 배우게됩니다
일생 동안 지속됩니다.
Thanks for give me something that I learned.
내가 뭔가를주고 교훈을 주셔서 감사합니다.
Note : I smile after wrote this entry. After had a nice talked with a blogger via YM,
he told me something which really woke me up.
참고 :이 항목을 쓴 후 미소. 후 좋은 YM 통해 블로거와 통화했다
그는 정말 날 일어 났는데 뭔가를 말해 줬어.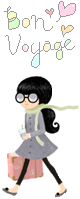 인생을 쉽게 예측할 수없는 뭔가가있다!
(Life is not something that you can predict easily!)