I'm going to my third paper exam today.
Physical Chemistry 2.
Date : 18th November 2008
Time : 9.00 a.m. until 12.00 p.m.
Venue: BK1-6, N24, UTM.
I'm too blurred to post anything this morning.
Yeah, already
took my drugs
, check the votes in Shah's blog,
[thanks because all of you still vote for me]
::if you want the codes for this banner, do hit me ya?::
You still have time to vote!
...and of course, you can asked other people to vote for me as well.
LOL!
Hurry up,
before 23rd November 2008
!
By the way,
want some prizes from me?
Be my 10500th Visitor!
I'm waiting for you!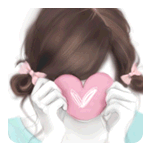 Happy Birthday To One of My Blogger Friends,
UBEY!
May Allah bless you forever and always!
Good luck for your exam as well!